Our People
All ASK consultants are highly experienced, with strong academic backgrounds in fields relevant to health, safety and environmental risk. You can browse biographies below or clicking on the links to view full details of our consultants' experience and research interests.

PRINCIPAL CONSULTANT:



IVAN VINCE BSc MSc PhD CEng CSci CChem MRSC FIChemE FEI founded ASK Consultants in 1982. He has a wealth of experience in incident investigation and in the assessment of risks from major hazards, air pollution and occupational exposure to chemicals. Ivan is the author of numerous academic papers and has been a visiting lecturer in safety, loss prevention and risk assessment at postgraduate level at several universities in the UK and overseas. In 2008, he edited the only available practical guide to major accidents to the environment. A certified expert witness, he provides scientific evidence in criminal court cases, public inquiries and High Court actions on matters of health, safety and environmental concern. Ivan is on the Loss Prevention Panel of the Institution of Chemical Engineers and is a scientific advisor to the Environmental Law Foundation. [Read More]


SENIOR CONSULTANT:


LUDOVIC LEMAIGNEN DEA PhD DIC CSci MIEnvSc AMIChemE trained as a chemist in France. He holds a PhD from the Department of Chemical Engineering at Imperial College London and has research experience in catalysis, chemical engineering and pollution abatement at postdoctoral level. Ludovic has worked with ASK Consultants since 2004 and has been involved in a variety of projects including: investigations of fires and explosions; modelling of pollution and odour emissions; and investigation of health risks resulting from fume emissions and use of fertiliser produced from power station ashes. [Read more]



ASSOCIATES:




VELISA VESOVIC BScEng PhD AMIChemE is a Reader in Transport Phenomena in the Department of Earth Science and Engineering at Imperial College London. His expertise is in thermophysical properties, with special emphasis on reservoir fluids. Velisa has published over 90 papers and reviews in refereed scientific literature. He acts as a consultant to the chemical and petroleum industry in the fields of fluid characterisation, transport phenomena and accidental releases. [Read more]


EurIng BOB BISHOP BEng CEng MIET is a software engineer with over 35 years of experience in a wide range of application areas; for the last 20 years he has worked as an independent consultant. His work includes bespoke application development, technical data management, performance optimisation, and design and deployment of specialist computing facilities. He has applied these skills to technical data management in support of litigation, and environmental data modelling. Bob has a B.Eng degree from the University of Sheffield, is a member of the IET, and is registered with FEANI as a European Engineer.


MAYUR K. PATEL MSc PhD CMath FIMA is a Reader in Computational Fluid Dynamics at Greenwich University with over 25 years of research experience in a wide range of application areas involving computational modelling. His expertise covers everything from the technology of computational modelling to its applications in process, materials and fire safety engineering. Mayur has a PhD (Thames Polytechnic) in Computational Modelling and has published more than 150 papers on the subject. He has experience with various commercial fluid flow codes including PHOENICS, CFX, FLUENT and SMARTFIRE, and has collaborated with a number of universities nationally and internationally. [Read more]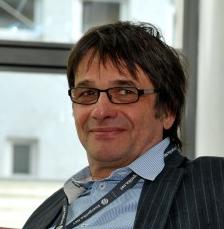 VILNIS VESMA MA(Oxon) CEng MEI is a specialist in energy management techniques. A former energy manager in local government, he holds a degree in engineering science and economics from the University of Oxford and has worked as an energy consultant and trainer for many years. He developed the XSdetect energy monitoring and targeting software used by ASK. He is a council member of the Energy Services and Technology Association, has served on the drafting committees of international standards in the field, and is the author of numerous articles and two relevant books: 'Managing energy with a desk-top computer' (Energy Publications, 1988) and 'Energy management principles and practice' (BSI, 2009)".





ALAN BORROWMAN MSc CEng FIChemE trained as a chemical engineer at the University of Birmingham. He spent 20 years in the pharmaceutical industry, managing process design and project engineering, followed by 18 years in the oil & gas industry engaged in facility design. He is experienced in process design, operations, safety and environmental engineering, and risk management. Alan now runs a safety engineering consultancy, specialising in safety reviews of oil & gas facilities. He is a Fellow of the UK Institution of Chemical Engineers and has served as chairman for the North of Scotland Branch of the Safety and Reliability Society. [Read more].